Designed with the small to medium businesses in mind, we offer custom made annual support agreements that are designed to give continuity in business operations while ensuring peace of mind in managing your investment in proprietary systems.
Routine maintenance involves taking regular steps that make your IT equipment work as expected; faster, more secure and less cluttered. If your computer seems slow, displays an error messages, takes a long time to boot up, doing routine maintenance can fix some of these issues and help your computer last longer.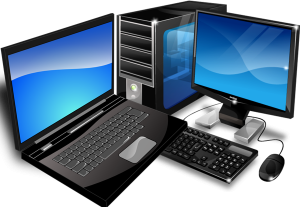 Performance of your System will degrade over time. For this reason, we offer routine computer maintenance tasks to prevent future problems like virus attacks, data loss, freeing up storage space and even fix software bugs. We will keep tabs and process such simple procedures like installation of updates, check for viruses, maintain your hard drive among other tasks to keep your computer in good shape for longer.
At the same time, we are able to offer on call services such as one time desktop application support, printer, copier, laptop and other accessory repairs and support. From desktop Computers, Laptops, Printers, Scanners, Copiers and related accessories, our Hardware Support experts will save you both money and time in downtime while ensuring your work experience is seamless.